Silo project - GrainCo, England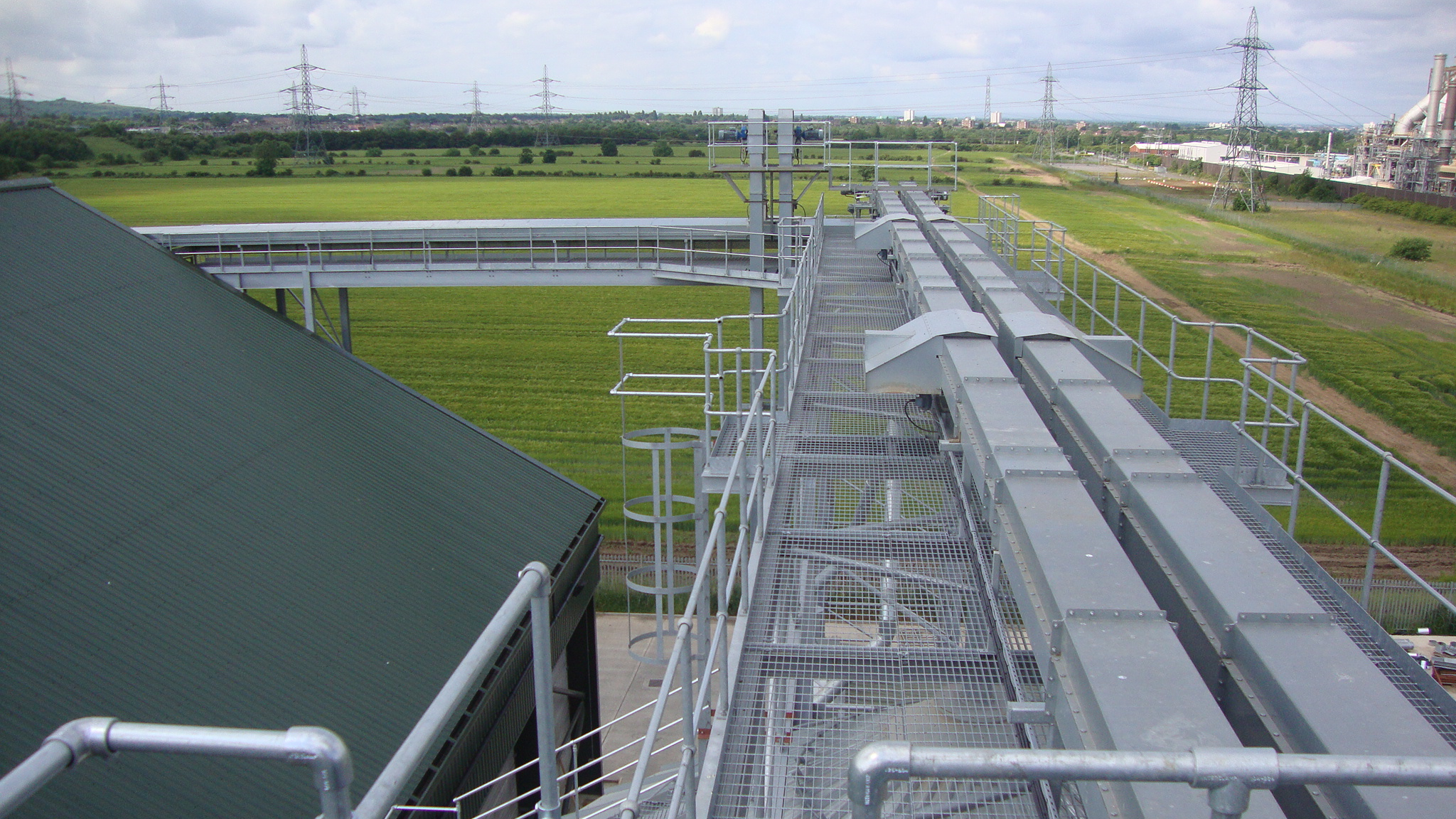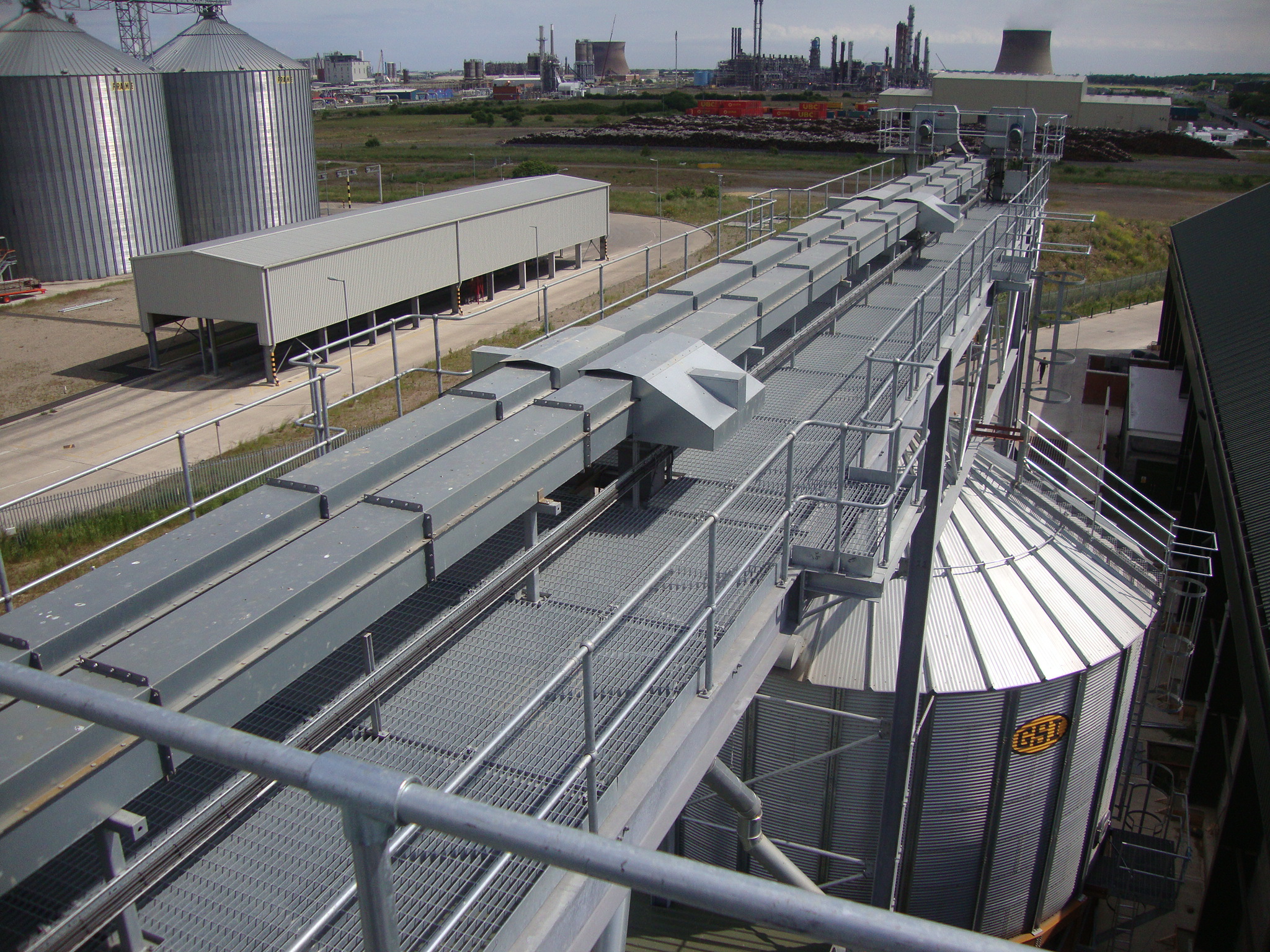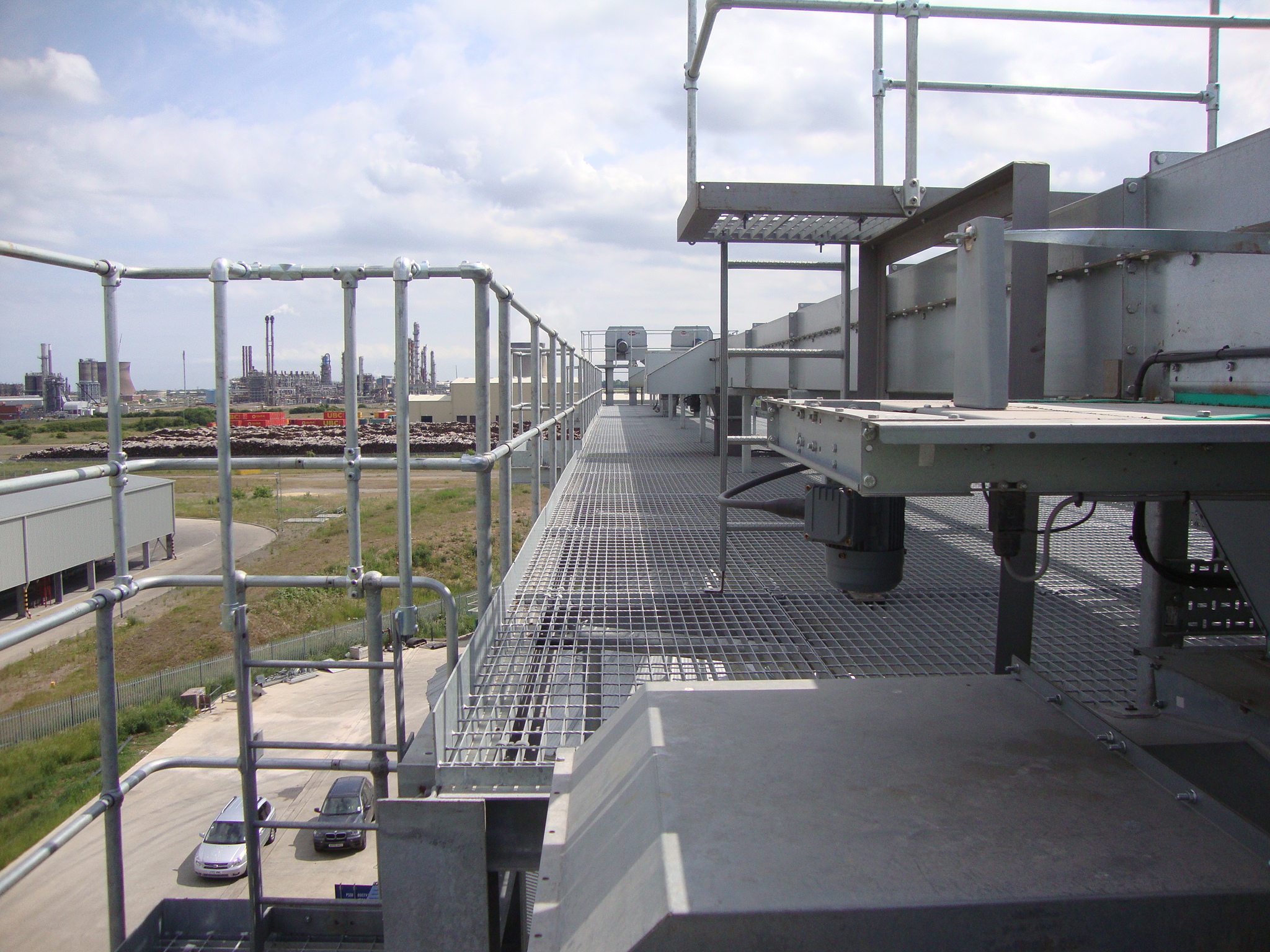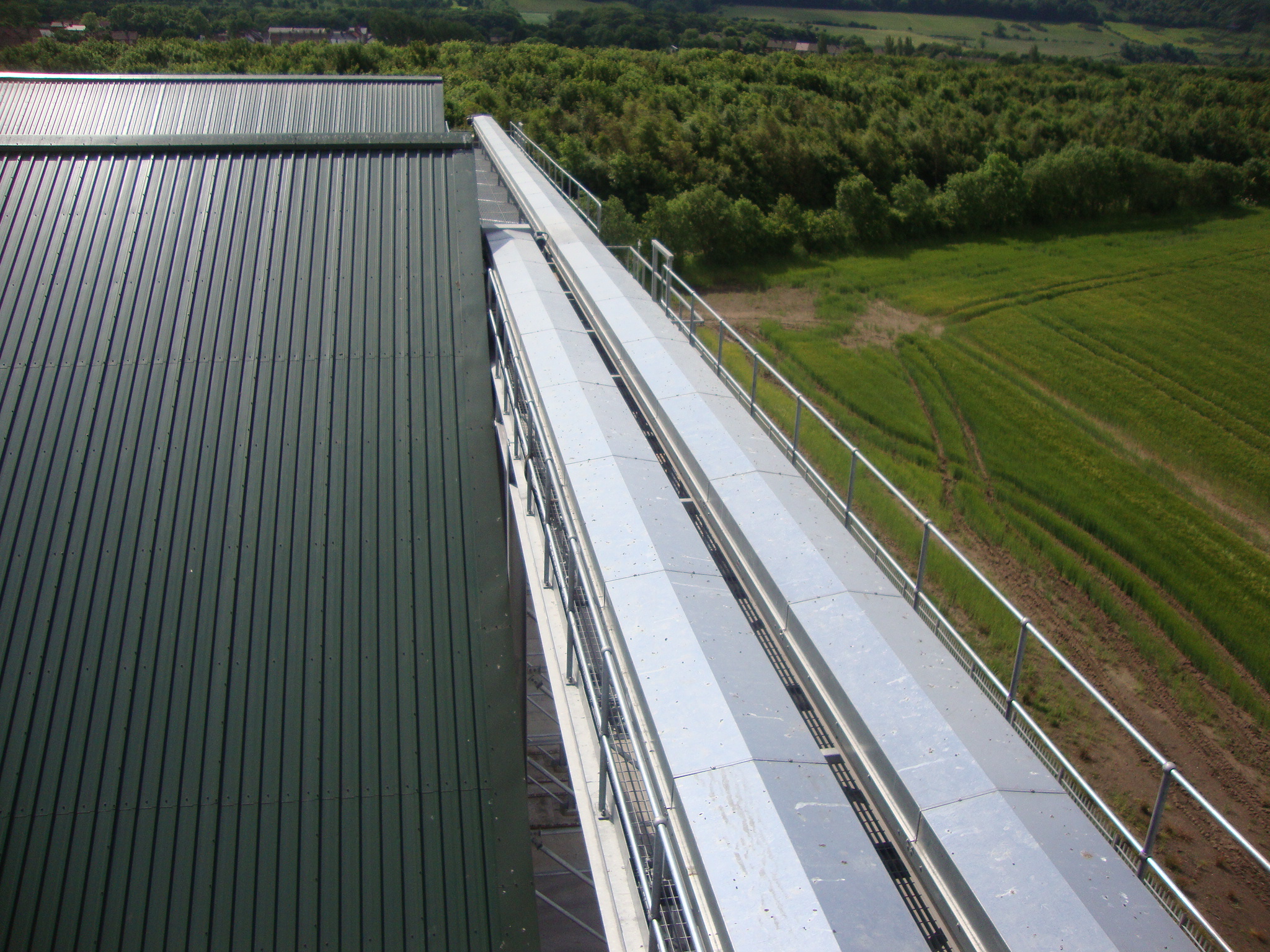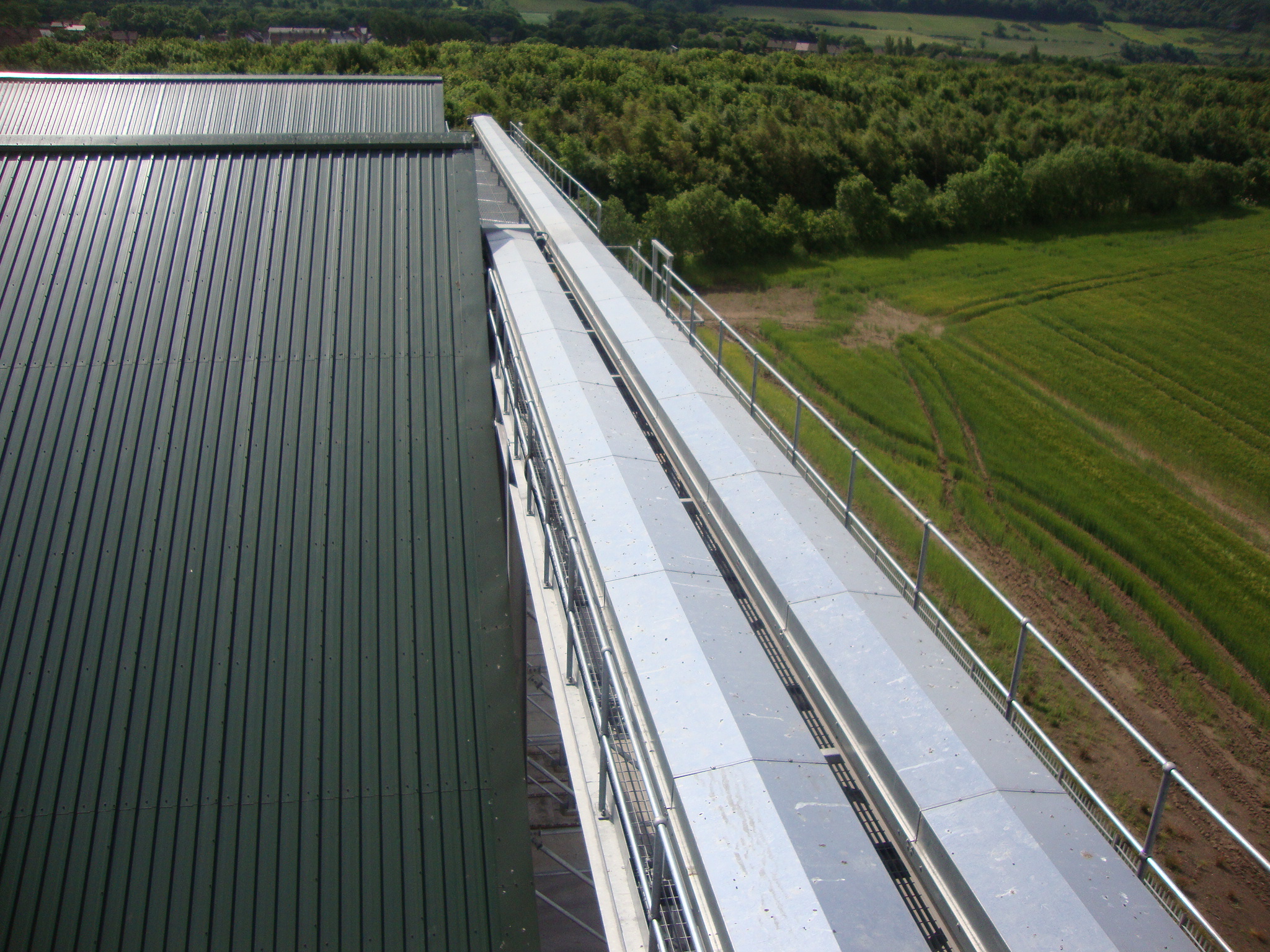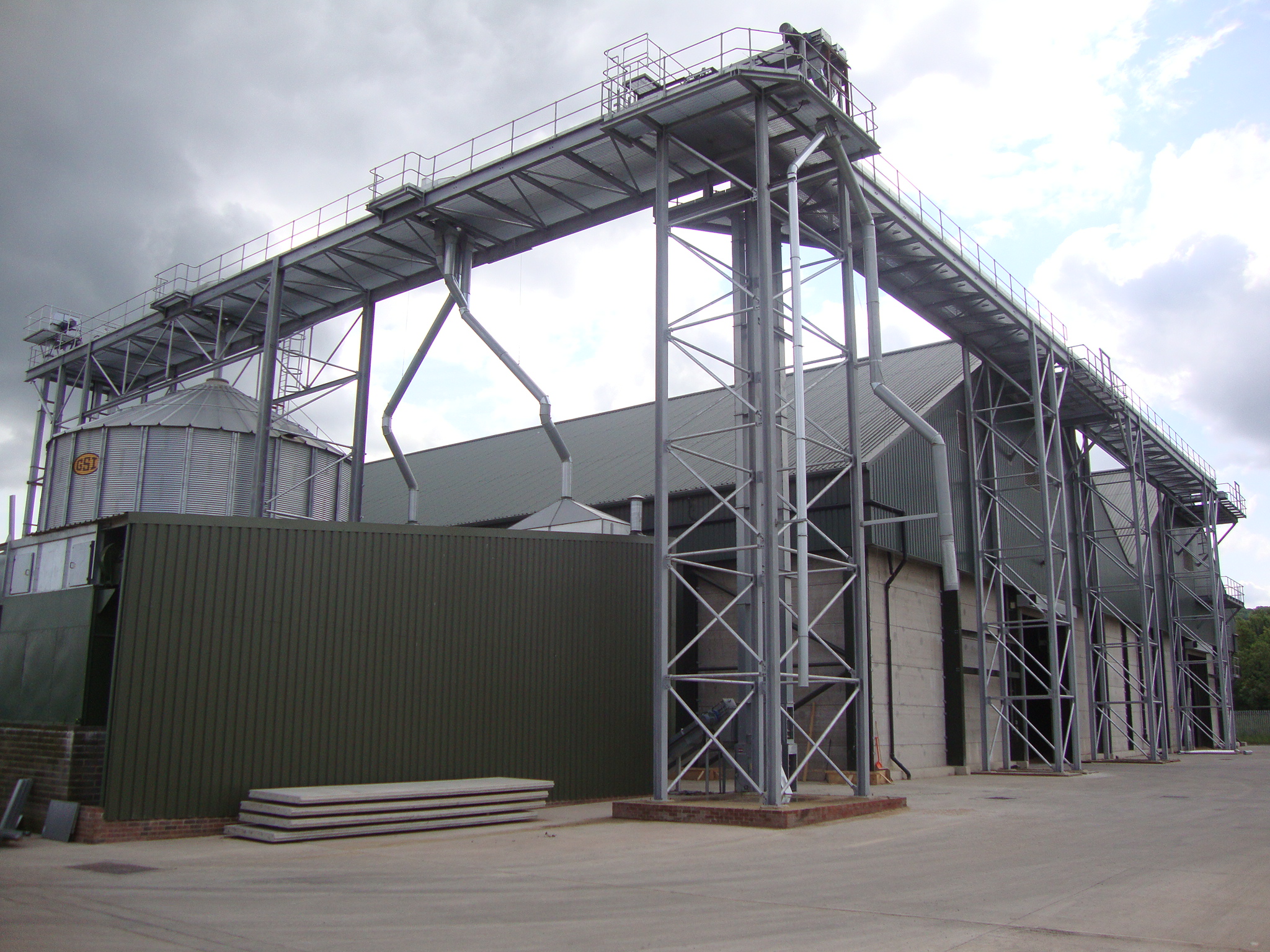 Projektdata
Costumer:
GrainCo, England
Machinery:
T57 Chain conveyer
T55 Bucket elevator
T52 Belt conveyer
The top picture shows 2 conveyers and belts leading the grain around the corner and into two storage halls of 95 m.
The middle picture on the left shows 2 conveyers filling the silo and drying room.
The middle image to the right shows the conveyers and bucket elevator over the silo and dryer.
The lower picture on the left shows 2 belts that carry grain to the gables of the two warehouses. The lower image on the right shows the supports and walkways for the transport equipment.