At the cutting edge of technology and geared for the future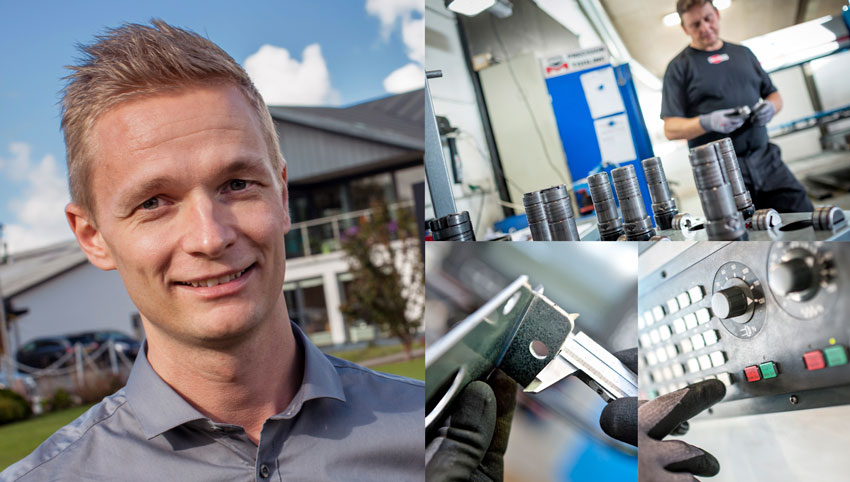 The world's food supply is changing. Globalization has made the world smaller, and food products are moved from one continent to another. That requires careful, safe conveying, to ensure as little loss as possible and more, improved foods.
JEMA develops and produces complete conveyor systems for use indoors and out, for grain, seeds and granulates. Vision and efficient processes mean we can work proactively to make the transition from industrial product to a food as effective and careful as possible.
Our product range includes chain conveyors, chain and bucket elevators and belt conveyors.
Jens-Peter Pedersen, CEO, owner
JEMA LIFT
JEMA AGRO shares the same site as JEMA LIFT, a manufacturer of hydraulic lifts. Read more:
INDUSTRY
For intensive, daily operation in large storage facilities. Reliable, consistent and durable. Flexible customised solutions.
FARMING
For small and medium-sized facilities used periodically. Flexible customised solutions.
THE CONVEYOR OF THE FUTURE
FOR INDUSTRY AND FARMING

CREATIVE R&D
ENSURES THE RIGHT SOLUTIONS

AUTOMATED PRODUCTION
MANAGED BY VISIONARES

PLANT AND PARTNERSHIPS
ALL OVER THE WORLD

EXPERIENCE BUILDS
BRIDGE TO THE FUTURE